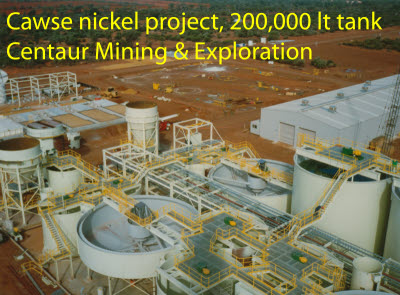 Structures for Australian Mining & Chemical Industries
We have built large tanks for the mining & chemical industries throughout Australia.
We have manufactured tanks ranging from 200,000 litres to more modest sizes incorporating various valves, flanges and nozzles according to individual customers' specifications.
These tanks have been made to cater to various working conditions such as chemical resistance or elevated temperatures.
We have the capacity to undertake large or small projects that may have unique requirements. For example we have exported components for international copper mining operations such as polymer concrete tanks and capping boards used for the extraction of the raw materials.