Heritage Building Restoration with Composite Materials
Marky Industries are specialists in sympathetically converting damaged and aged architectural mouldings and features constructed from concrete and other heavy materials into lightweight composite materials that give new life to historic structures.
Restoration professionals are continuing to discover the advantages of composite building products, including durability, lightweight, corrosion resistance, high strength, fire retardancy and low maintenance requirements. These plastic materials obtain much of their versatility because they can be engineered to provide specific performance characteristics.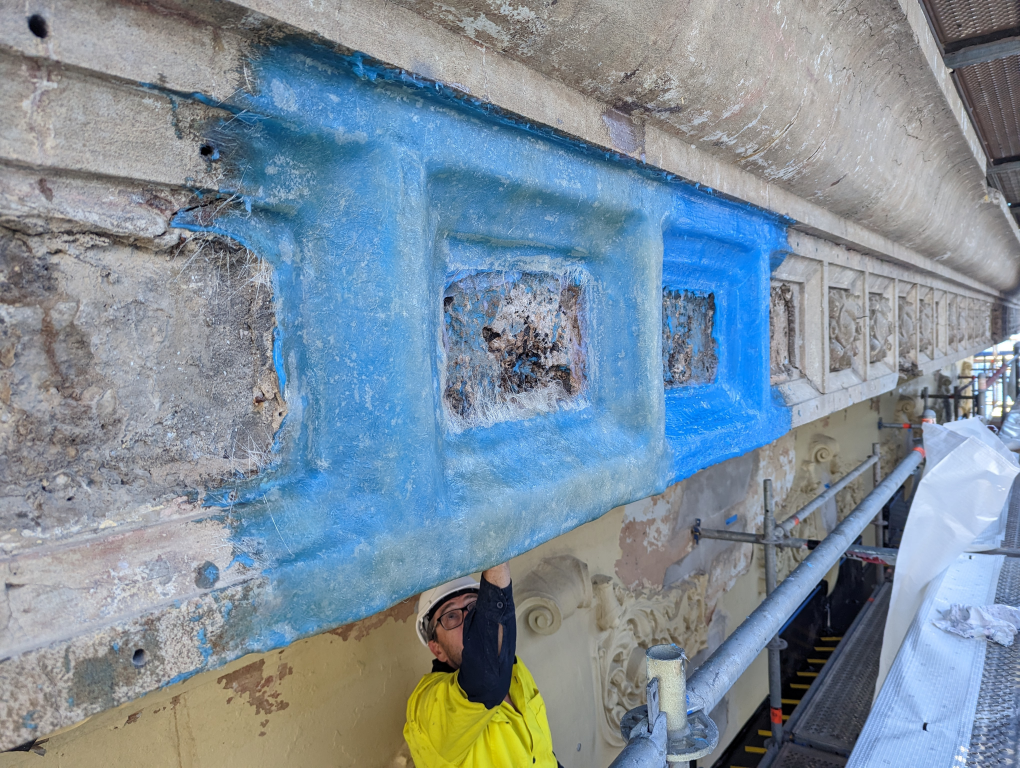 Capturing the detail directly from the building
Our team of craftsmen will delicately and skillfully take moulds directly from the architectural moulding from its original site.
These moulds will be used to create a working pattern which will be carefully restored and remoulded to manufacture the reproduction piece.
A specialised rubber moulding compound is used to capture the detail without damaging the delicate and aged original mouldings.
Crown Cornice Restoration Project – Queens Plaza, Brisbane CBD – Built 1909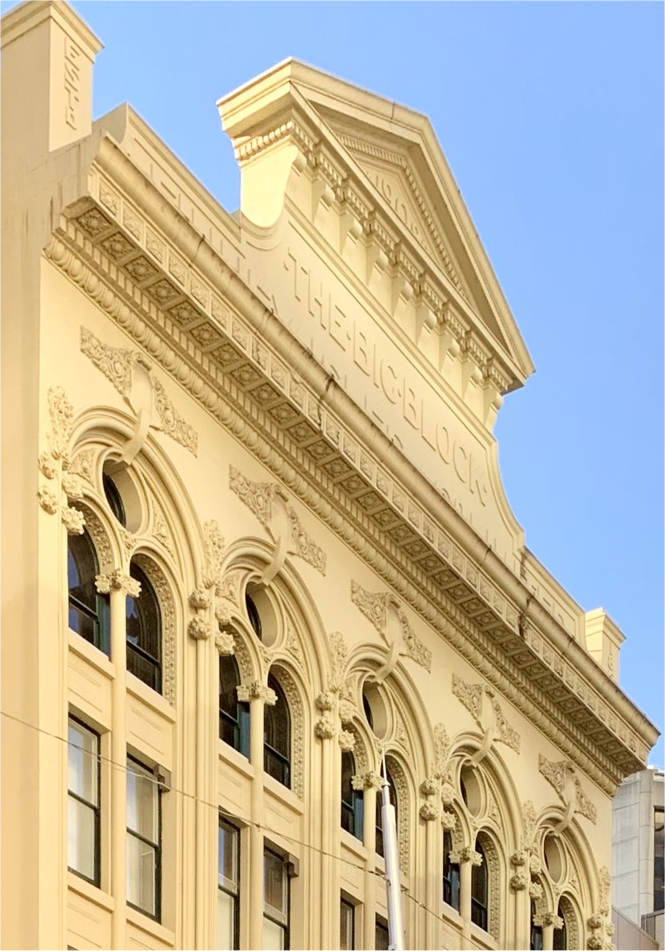 We were asked to provide a solution to replace the 2 rows of large weighty concrete motifs from the top of the building, (72 in total), that were failing and had become dangerous due to heavy falling debris.
The cast reproduction motifs we manufactured are 67% lighter than the concrete originals and have the same feel and texture.
The picture on the left was taken before the restoration, the picture on the right is from the 1950's.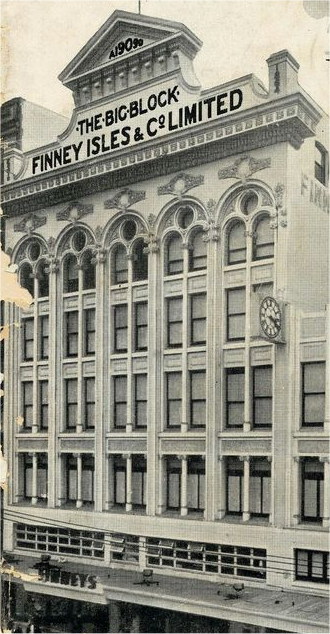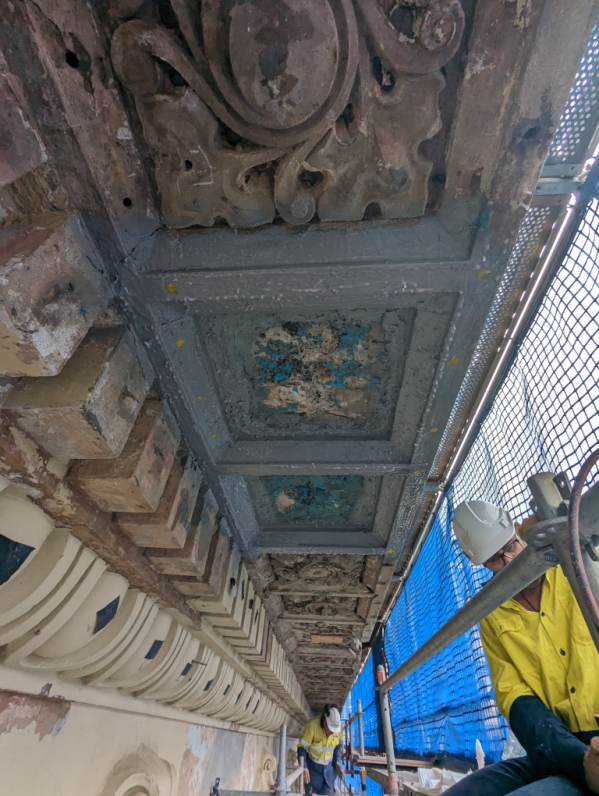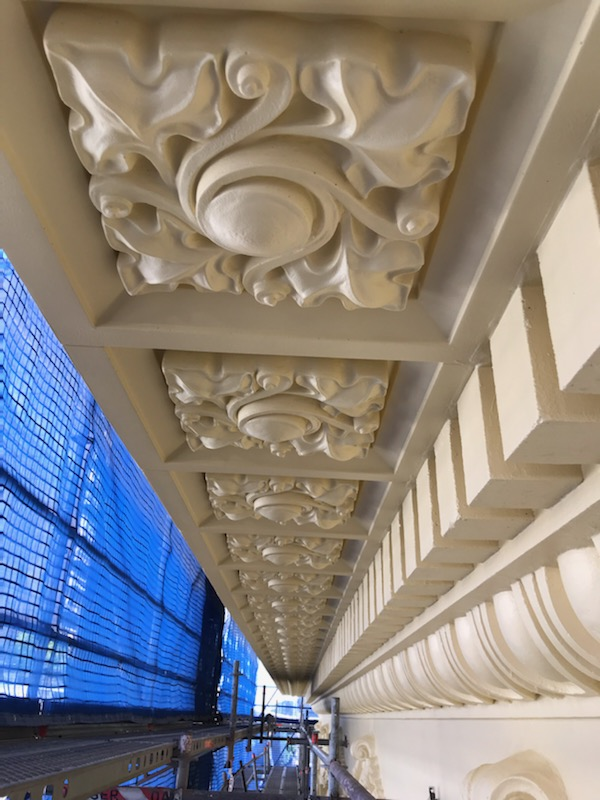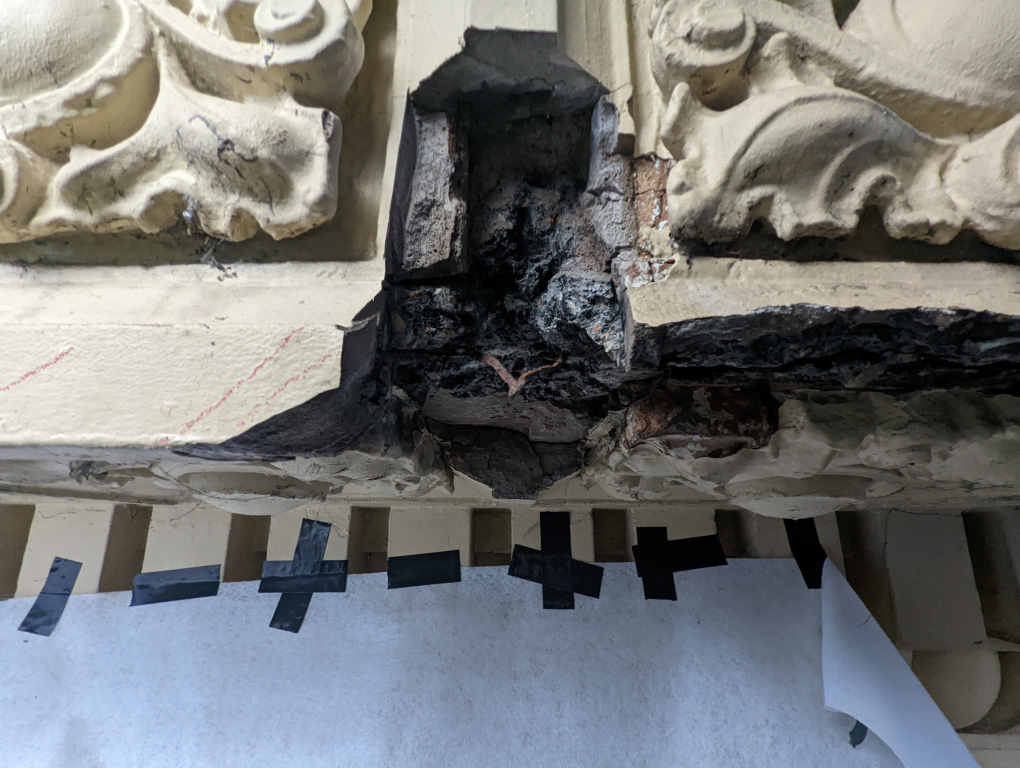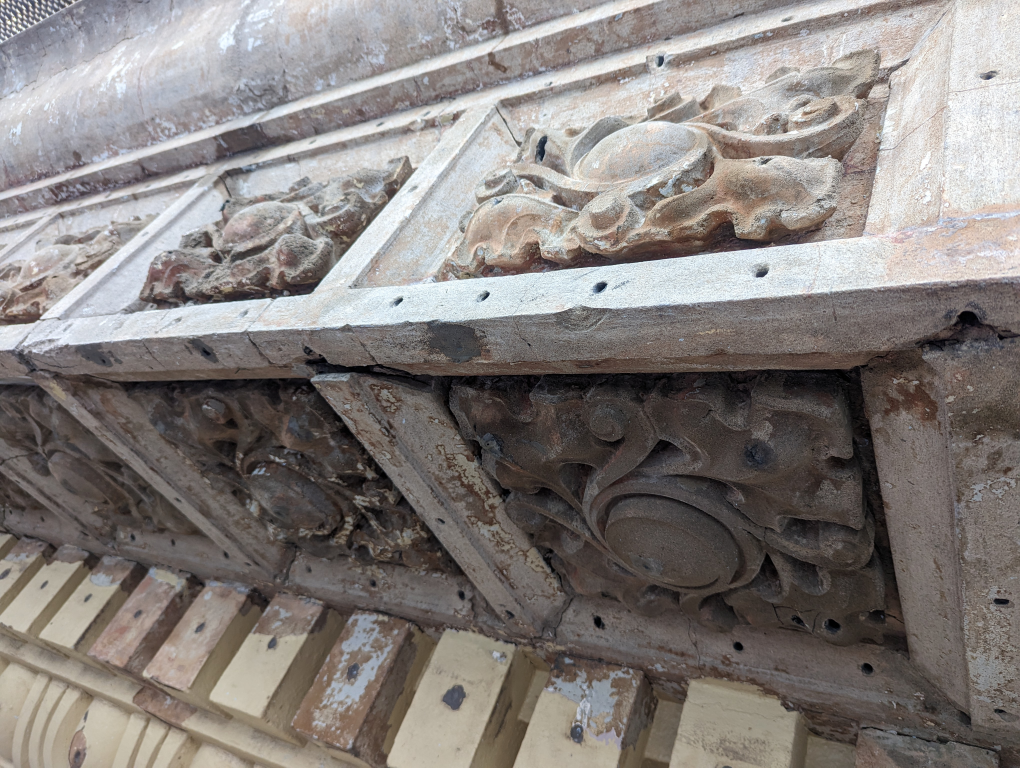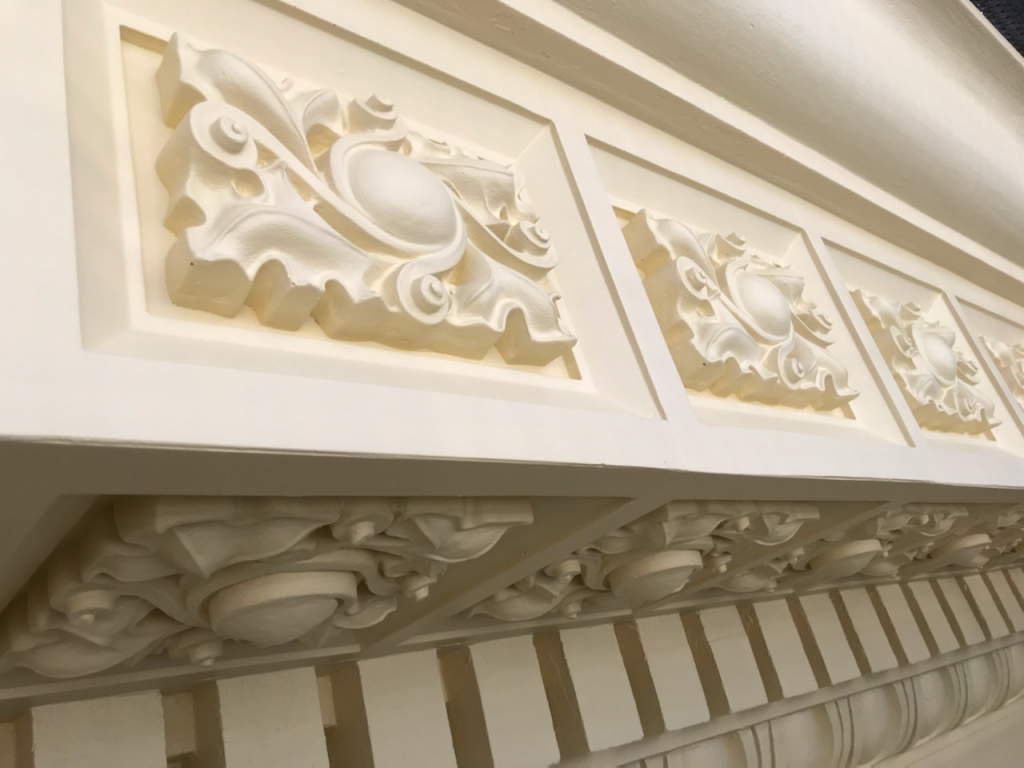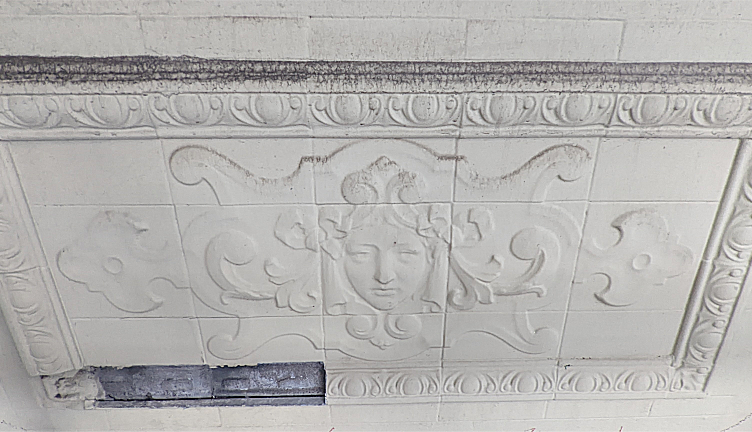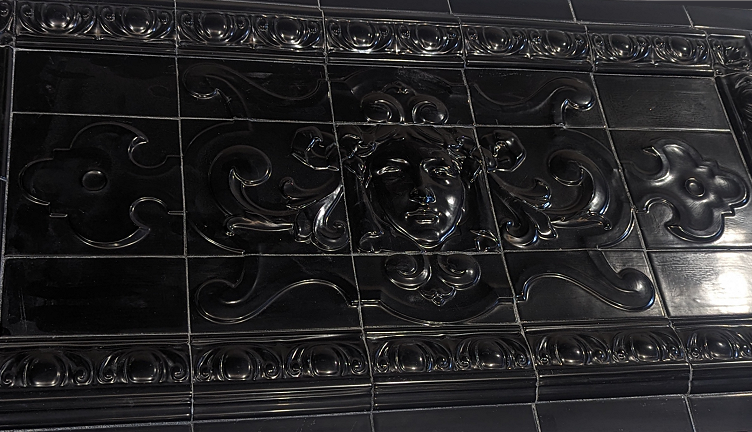 The Completed Restoration